have you ever heard of las vegas? well mommy and daddy had talked to me about it and told me i had gone there, but i didn't remember. last week we went there. i wanted to see m&m world, the volcano, and the fountains. we got to do all three! we also spent a lot of time in the pool. here is a picture of daddy and me going what i call waterfall tipping.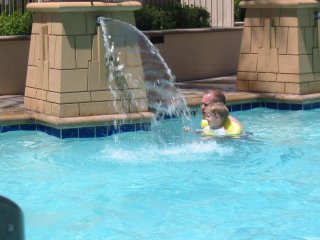 and here is a picture of daddy and me in front of the volcano before it erupted. i got to see my very first volcanic eruption. for a volcanologist like myself, there is nothing greater.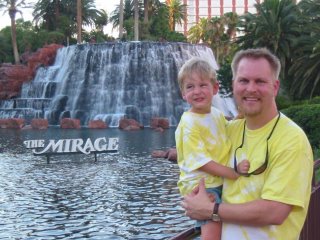 i also got to see family. we visited grandpa and nana, as well as aunt christina and kevin. the drive was very long, but i had a great time. i can't wait to go back!!